Tue, 02 Sep 2014 3:38 pm – Posted by Mandy | 1 Comment
Forest & Bird member & Winston Churchill Fellow, Emma Cronin
Last year, Forest & Bird member Emma Cronin received funding to deliver her Black Petrel Education Project to schools across New Zealand and further afield.
Like many of our seabirds, the Black Petrel, or Petrel Negro – sensibly – spends the winter in warmer climes, in this case Peru and Ecuador, before returning to NZ in the summer.
Sadly, it faces similar pressures from fishing, so Emma Cronin has made it her life mission to tell the world about the plight of this threatened bird to help bolster its numbers.
In this blog, she gives us a detailed account of her three week Peruvian school tour. 
Touch-down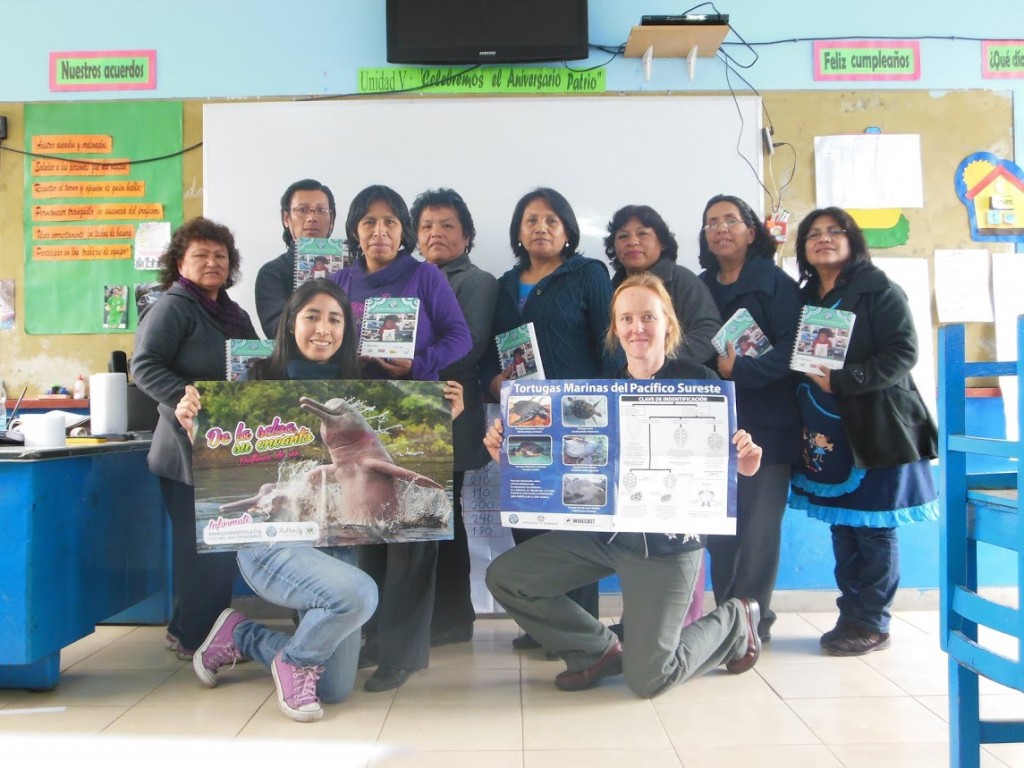 Possibly like a black petrel after its 11000 km journey, my arrival in Peru is met with an enormous sense of relief. I am finally here, and have certainly landed on my feet.
I am taken under the wings of the staff at Pro Delphinus, a not-for-profit conservation organisation based in the seaside district of Miraflores, Lima. The organisation began in 1995 doing turtle research, but has rapidly expanded to protect all things in the 'marine conservation' arena – sea turtles, cetaceans, seabirds, sharks, marine otters and more recently the pink river dolphin.
A large component of their work involves monitoring target and incidental fisheries catch; however every project has an educational component. Through seminars, interactive talks and participation with school projects tailored for school children, fishermen and their families, the education program aims to reduce the capture and consumption of threatened and endangered species.