Outdoor Nerd
Blogger: Tramp-o-holic &  Forest & Bird's (near newest) Conservation Advocate, Quentin Duthie.
Nic Vallance, Forest & Bird's newest staff-member, has upstaged me. The first blog from the self-confessed "nature nerd" came in her first week. Quick work Nic!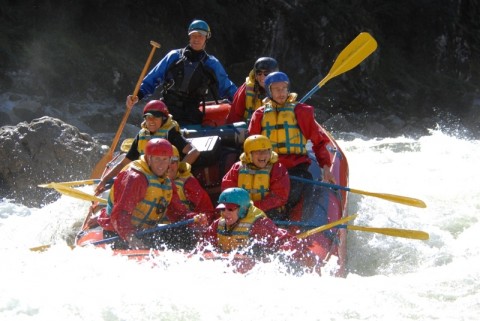 I've already been here a month, but it's never too late to start blogging. After all, Claire Browning's already thrust me into the blogosphere on Pundit.
I think I'm more an "outdoor nerd" than "nature nerd", although the difference is subtle.
Tramping is a love of my life, walking to places that most don't know exist (although Nic may have flown there with DOC's film crew in our least endangered mountain bird, the helicopter). My boots have taken me to some extraordinary places like the wilds of Fiordland [PDF p2], obscure huts in the Southern Alps and the lush forests of Te Urewera.
It's a busy time to join Forest & Bird as a conservation advocate, hence I spend a bit more time at work and home, and less time tramping, than I used to.
Before joining the team here, I worked as a research advisor for the Green Party MPs in Parliament, so I'm no stranger to conservation issues or the politics that swirl around them. That background is useful because much of Forest & Bird's current work involves pushing back against plans to raid or damage our conservation lands and rivers for mining, intensive farming or hydro-electricity.
I'm lucky enough to live on the eastern shores of Wellington Harbour. A thin strip of housing backs onto the East Harbour Regional Park, which has great tracks for biking and walking. It's awesome having regional conservation land as my own backyard.
The bush has been damaged in places by past fires and pest animals, but it is regenerating. A ground-based pest control programme by the Regional Council – supported by a volunteer network called MIRO – is doing wonders to restore the health of the forest and its wildlife.
The results are real. I heard kakariki (parakeet) chattering while gardening on the weekend. They're likely to have come from Matiu/Somes Island. A riroriro (grey warbler) regularly sings in our garden too. And karearea (falcon) are breeding again in the Park.
On second thoughts, maybe I am a "nature nerd" like Nic after all?
A few weeks ago, I took my nephews for an overnight tramp in the Park. We camped the night in the lush Gollans Stream. A North Island Robin bid us welcome the evening, and farewell in the morning. My nephews had a ball, and all in walking distance from my home (and public transport)!
It's great to be part of Forest & Bird's work to give nature a voice.