Celebrating World Shorebird Day
On September 9, birdwatchers across the world will head to their local beach to count shorebirds for the third annual Global Shorebird Count.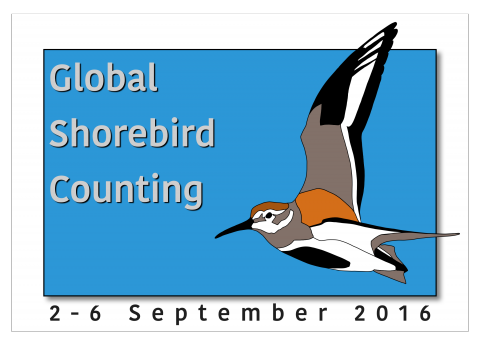 The Global Shorebird Counting Program is a key part of World Shorebirds Day, which aims to raise awareness for shorebirds. It highlights the importance of regular bird monitoring as a core way to protect bird populations and conserve habitats.
We caught up with the project's organiser Gyorgy Szimuly to find out how New Zealanders can get involved.
Why is it important to monitor bird populations?
Monitoring shorebird populations, or bird populations in general, is a fundamental part of bird conservation. Population trends are needed to give a species the correct conservation status and monitoring results can direction future conservation activities and decision making.
Why are citizen scientists a good way to count shorebird numbers?
Citizen science is the easiest way to get valuable data for conservation. We can get a lot more data, and it often comes from a wider range of locations, which makes the sample more representative. Birdwatchers often have good identification skills, and we usually get data that is usable on a global and national level.
What species should people look out for in New Zealand?
New Zealand birdlife is spectacular. You will have some very cool species of shorebird, like wrybill, godwits and shore plovers. At the time of writing, shorebirds will be on their way to New Zealand where they spend the winter. Many sites will not have big numbers yet, but the Global Shorebird Count is not just abount counting the highest number of birds, it's also about covering a wide range of sites.
New Zealanders could go to their local beach, or even check out a river bed – it's all perfect for World Shorebirds Day. The main thing is to be a part of it and to celebrate these incredible birds.
What's the best way to count shorebirds?
Counting methods depend on the habitat and the structure of habitat. On a sandy beach count shorebirds passed by while walking off the shoreline. Fixed point counting is also quite common where the whole area (estuary or pond) is easily overlooked. It is always advised to consider the position of the sun to avoid distracting backlight. Frequent flying large shorebird flocks are not easy to count but not impossible. Precision comes with the time allowed for counting.
How can people get involved?
Anyone can get involved by registering a local pathway where shorebirds might be seen on our website. Between the 2nd and 6th of September we all go out to count shorebirds. The best practice is to use the eBird app on a mobile device and record data in the field.  But you could also enter it later. There's lots of information about data sharing method on our website.