Why we can't leave dealing with climate change to those in charge
President Donald Trump has confirmed he will take his country out of the Paris Agreement on climate change. Forest & Bird's climate advocate Adelia Hallett explains why we can't leave dealing with climate change to those in charge. 
This is a blow; the United States is the world's second-largest emitter of greenhouse gases. It has one of the highest per capita rates of emissions in the world, and has been responsible, over time, for more emissions than any other single country.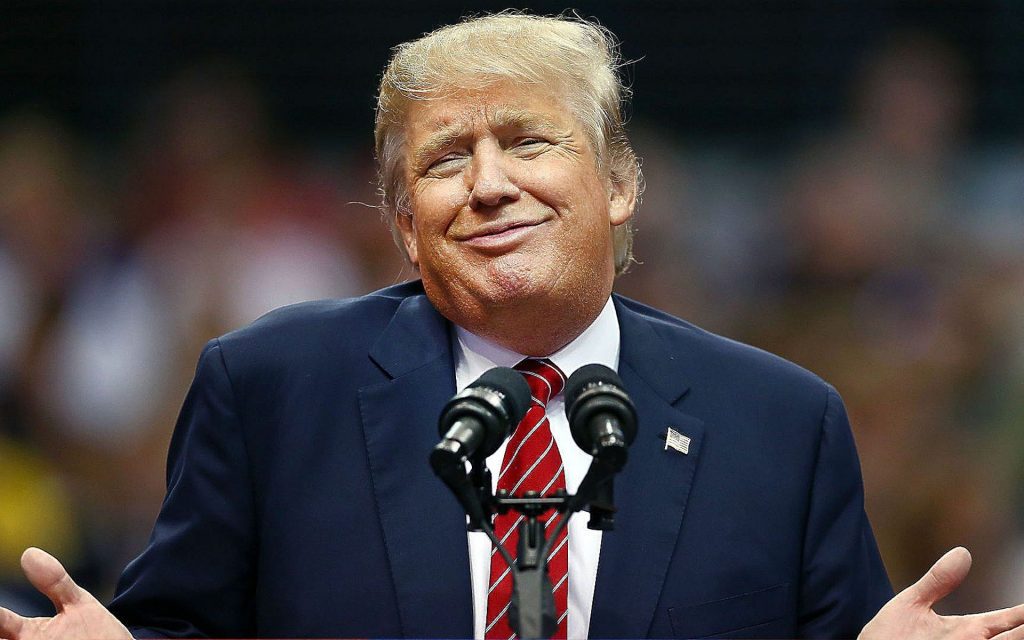 It also has a huge influence on the world's economy, politics and culture, so having it walk out of a global agreement to hold climate change below catastrophic levels is a big setback.
But it's not a deal-breaker. The US's departure from the Paris Agreement doesn't mean the rest of us should give up. What's important is what we do now; whether we're up to picking up the slack, and whether we've got what it takes to show leadership when it's needed most.
It's a bit like Richie McCaw leaving the All Blacks; they miss his captainship, but they dig deep and keep playing to win.
The Paris Agreement has been signed by 197 countries and ratified (put into domestic law) by 147, many of them heavy-hitters in their own right.
China and the European Union, who, between them, emit 39 per cent of total global greenhouse gas emissions, are developing an alliance to take a leading role on cutting greenhouse gas emissions. In other words, moving on without the United States.
But what political leaders do now is not the only issue. What you and I do matters, too.
There are plenty of practical steps, like using public transport, reducing waste and improving the energy efficiency of our homes, that make a real difference. We shouldn't stop doing these because our efforts might seem insignificant when a country the size of the United States has just said it's not going to do its bit.
There might be 326 million Americans, but there are more than 7 billion non-Americans; we have the numerical advantage.
And whether a country is in the Paris Agreement or out of it, it's what its people do that matters.
For example, New Zealand, is in the agreement, but our emissions are still going up (the only reason they fell slightly in 2015 was because drought affected dairy production).
What's more, the amount we're promising to cut emissions by (11 per cent below 1990 levels by 2030) is nowhere near enough to meet the Paris Agreement target of holding warming to 1.5 to 2 deg; scientists say that the world will warm by 3 to 4 degrees if all countries adopt New Zealand's approach.
Americans, on the other hand, could decide to press ahead with cutting emissions, despite what their president says.
California – the world's sixth largest economy – has had a price on carbon since 2013, is moving to 100 per cent renewable electricity generation, and says it will have cut greenhouse gas emissions by 40 per cent below 1990 levels by 2030.
The point is that it's on-the-ground action that counts. Simply being in a global treaty is not enough; you've got to have the will to follow through, and that's where we come in.
You don't have to be a president to be a leader. Standing up and being counted – telling the people around you that you, as a citizen of New Zealand and of the world, demand that all of us do what is needed to ensure that the Earth remains habitable for humans and wildlife – is leadership.
Having a voice you're not afraid to use when it matters is leadership.
Finding out about what's happening and making decisions to deal with it is leadership.
If we all exhibit that kind of leadership, it doesn't matter what one man in Washington DC does.
What you can do right now
Sign the Zero Carbon Act petition, and ask others to sign it too. Share it on social media, print it out and take it to work or sports and social gatherings. The petition asks all political parties to sign up to the concept of a law requiring New Zealand to get to net-zero emissions by 2050 (the level scientists say we have to get to if we are to keep global warming to less than 2deg).
Plant trees (preferably natives) in your garden. If you haven't got a garden, donate a couple to someone who has, and offer to help plant them too. Not only do trees sequester carbon and therefore reduce global warming, they will also play a critical role in helping New Zealand's wildlife adapt to climate change, by providing "corridors" species can move along as their usual homes become uninhabitable.
Take part in all the rallies, marches and public events that you can. On Tuesday 6 June, the climate organisation 350 Aotearoa is organising a protest outside Parliament to make sure that United States Secretary of State Rex Tillerson, who is visiting, knows what New Zealanders think of President Trump's decision.