Wed, 20 Mar 2013 2:18 pm – Posted by Mandy | No Comments
Cast you mind back to summer 2011-12 and if you lived in Auckland you will probably be saying "what summer"? It felt like we emerged from winter into perpetual spring. The rain was constant and the sun fleeting.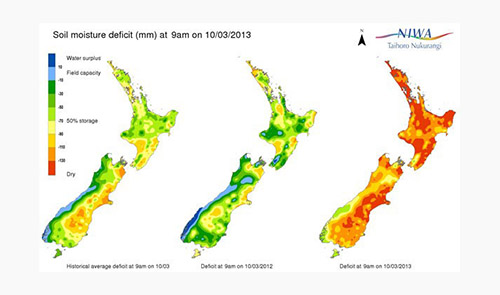 This summer is the polar opposite. It may have started off with a few hit and misses. As usual Christmas day threatened rain however from early January it has been as if the country moved itself into another climate zone. The last time I remember a summer like this was when I was about eight years old.
However back to today and things are not looking good for our native plants and animals. I knew things were getting serious when our garden of natives started dying.   I don't have much of a green thumb so let's just say they've received little attention from me over the years. They're robust little blighters, so if they were dying, I knew it was serious.
This is reflected across the North Island.