Fri, 23 Aug 2013 11:32 am – Posted by Phil Bilbrough | 1 Comment
Snapper are one of New Zealand's most popular fishes, and are highly sought after – both recreationally and commercially. They are found around the shallow waters of the North Island, making them an ideal fishing target.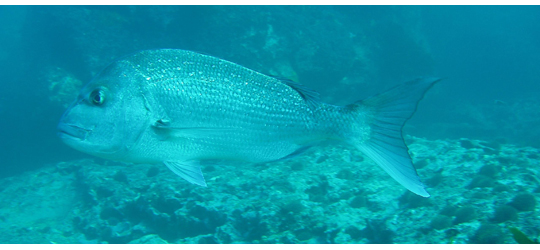 The Kaipara Harbour, north of Auckland, is one of the largest harbours in the world. It is a large estuary, and supports fish, oysters, mussels and scallops. Seagrasses play an important role in these estuarine ecosystems.
They provide a nursery habitat for fish, help to stabilise the sediment by trapping sand and mud around their roots, and transfer nutrients between the seabed and the ocean above it, as the grasses grow.